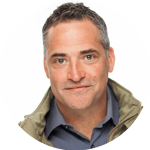 Hi, I'm Steve Scanlon, Founder and CEO of Rewire, Inc. I've made it my personal mission to help 10,000 mortgage teams develop leaders who can handle anything the industry throws at them.

That's why today, I want to help you and your team take full advantage of this surge. So even if you've "tried it all," let me show you how to sweep these obstacles away.
Because week-to-week survival is NOT the ultimate goal. You want your mortgage leadership team to thrive… regardless of the market.
To achieve that goal, you MUST support your team with the skills and resources they need to do their best work.
When you download this Special Report, you'll discover how two cutting-edge scientific breakthroughs can help you strengthen your mortgage leadership team. Inside, you'll discover how to maximize your team leaders' potential - and their success.