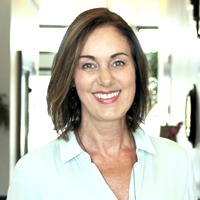 REWIRE COACH
SERVICES PROVIDED
Coaching
Kipp's coaching philosophy is that we all lead, either by choice or default. Likewise, our thoughts and actions help determine how well we lead our lives. Kipp supports her clients lead their lives in a way that increases their capability, confidence, and unique contribution to the world.

Kipp believes that everyone we meet is both our teacher and our student. This approach helps her co-create a collaborative coaching experience. Kipp is passionate about coaching and creating a safe, supportive environment that produces mutual respect and trust. Her greatest strength is that she is both un-assuming and assertive in her coaching approach. She listens attentively with sincere curiosity while guiding clients to see broader opportunities for growth that they otherwise may not have known existed. As a result, her clients feel understood, heard, and challenged. Kipp is a coaching partner who will support you in attaining your goals with astute thoughtfulness.

Kipp understands the excitement, challenges, and realities of moving teams forward and personal aspirations upward. She has enjoyed 20+ years leading high performance for corporations including Skymall, Nordstrom, and Nike. Kipp leveraged this experience to become a Professional Certified Coach, (PCC) via the International Coaching Federation, (ICF). As a Leadership and Executive Coach, Kipp has worked with Greystar, AAA, The Clorox Company, Niagara Bottling and others. She is also an Energy Leadership Master Practitioner and a certified Teen Coach.

Kipp is a lover of nature and hiking, art and design, travel and adventure, her dog Sadie, and above all-family!