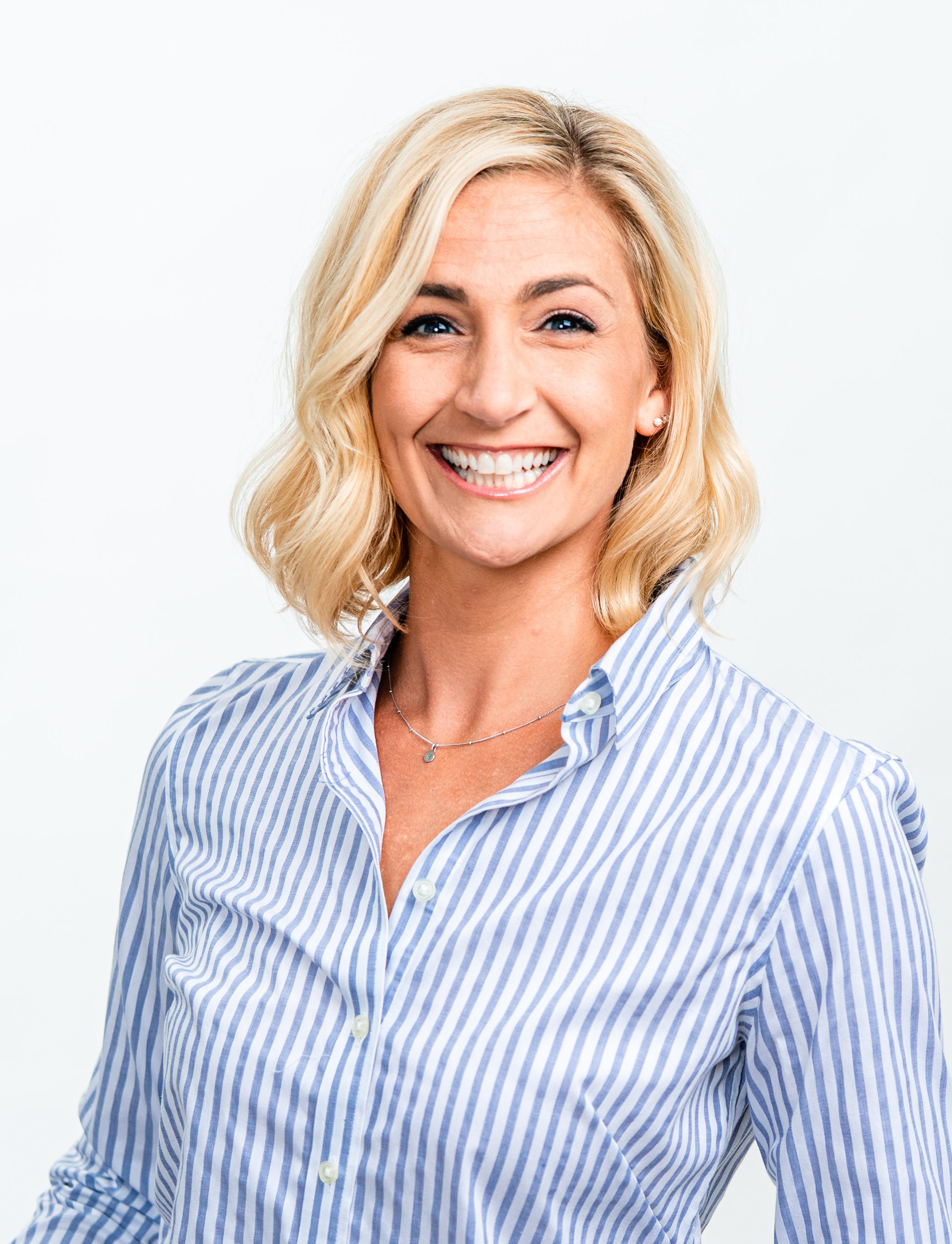 REWIRE COACH
SERVICES PROVIDED
Coaching
Passionate about helping people pursue their unknowable potential and take life to the next level mentally, physically, and emotionally.
Experience Highlights:
Coaches top performers in the military

Trained over 100 coaches in life and wellness coaching

Certified PCC by the International Coach Federation
Lindsay is driven by a passion for mindset, coaching, and helping others pursue their unknowable potential. Her career path has led to experiences in many industries, including academic research, mental health counseling, corporate sales, and employee engagement, but always with a focus on psychology and human potential. After a catastrophic injury left her husband paralyzed from the waist down in 2014, their road through rehab inspired them to open their own fitness and athletic facility, where they now train able-bodied adults, student athletes, and adaptive athletes. Lindsay loves using the power of coaching to help clients of all ages and stages break through limiting beliefs to pursue possibility in every aspect of life, including fitness, business, or the elusive work-life balance.
Lindsay obtained her Bachelor's degree in Psychology from Cornell University and dual Master's degrees in Psychological Services and Professional Psychology from the University of Pennsylvania. She is a professionally certified life and wellness coach, fitness nutrition specialist, and is a certified instructor in group fitness, power yoga, and most recently Animal Flow. She now resides in her hometown in Pennsylvania with her husband, son, and rescue mutt Finnigan, where they all love to get outside and stay active together as much as possible.
Her Philosophy
Lindsay operates from the idea that everything is "figureoutable." Coaching with Lindsay is about clarifying what you want and cultivating what you need to think, feel, and do to get there, while also enjoying the journey along the way.